State of the Art Chiropractic Analysis and Treatment
From our office on Stillwater Avenue in Bangor, Maine we use the latest technology from Sigma Instruments to detect and correct your small problems before they become big ones.
Schedule An Appointment
Cline Chiropractic Center chiropractors focus on the relationship between your structure (primarily the spine) and your function (as coordinated by the nervous system) and how that relationship affects the preservation and restoration of your health.
State of the Art with SIGMA Instrument Methods™
Our state of the art chiropractic system is used to locate the source of your symptoms and address the underlying cause, so that the problem doesn't keep recurring.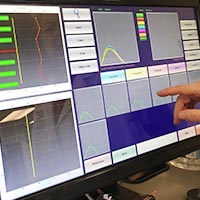 Precise
Cline Chiropractic uses the new high tech impulse adjustment technique and equipment developed to provide analysis and controlled treatments to specific areas. Every visit includes a brief computer evaluation that produces graphs of your function.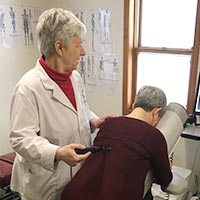 Gentle
The computerized impulse adjustment technique feels like a light tapping sensation on the area that is being treated. There is no popping or cracking with the treatment. In most cases, the treatment is painless and after adjustments patients feel relief from their pain and have improved mobility.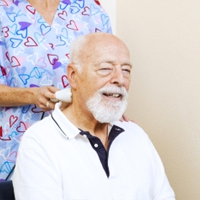 Preferred
We offer our patients prompt, professional and effective treatments. We are honored that existing patient referrals continue to be our number one referral source for new patients.